The Rockway Residences
Interested in leasing an apartment at Rockway Raleigh?
Contact Us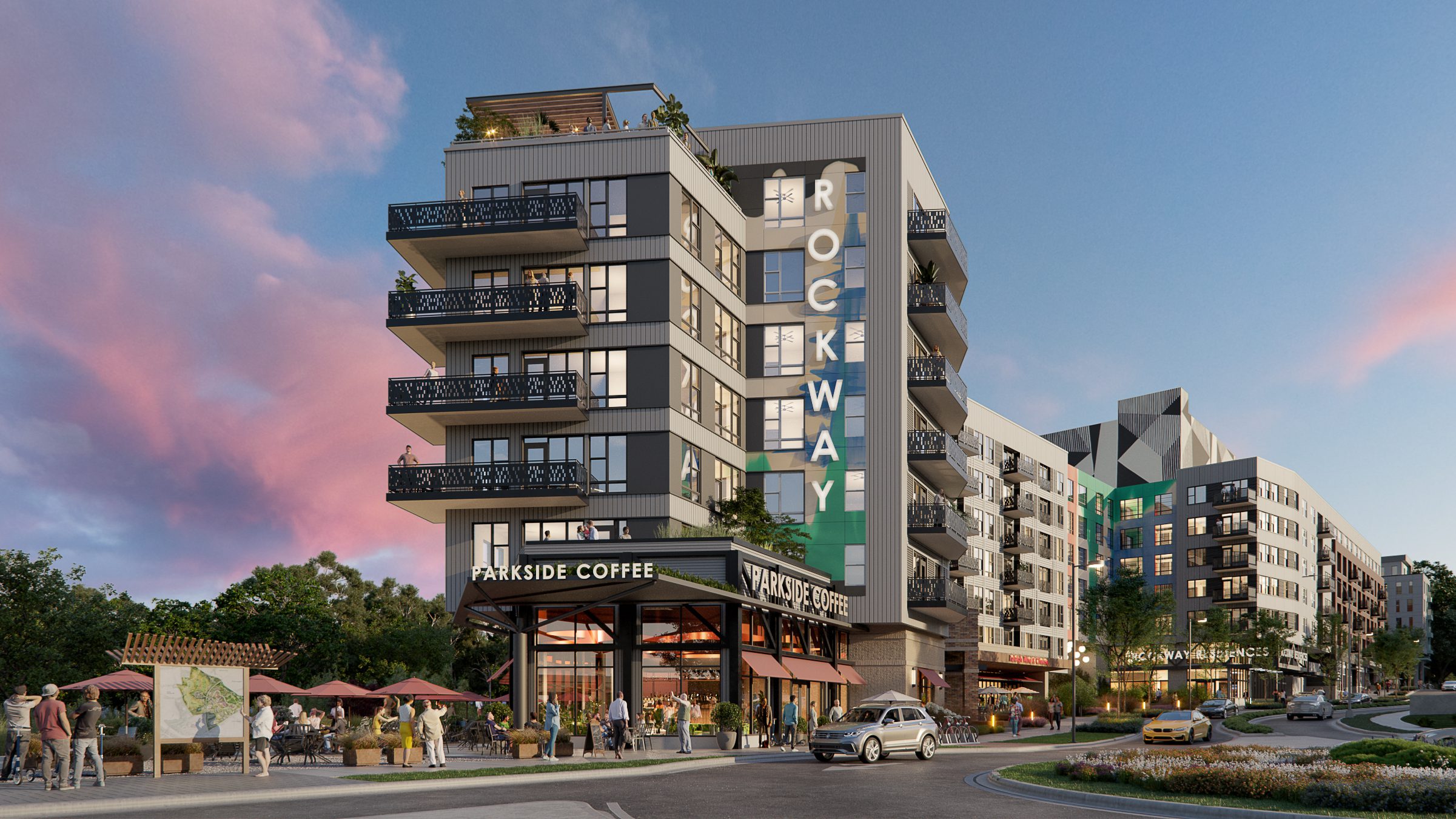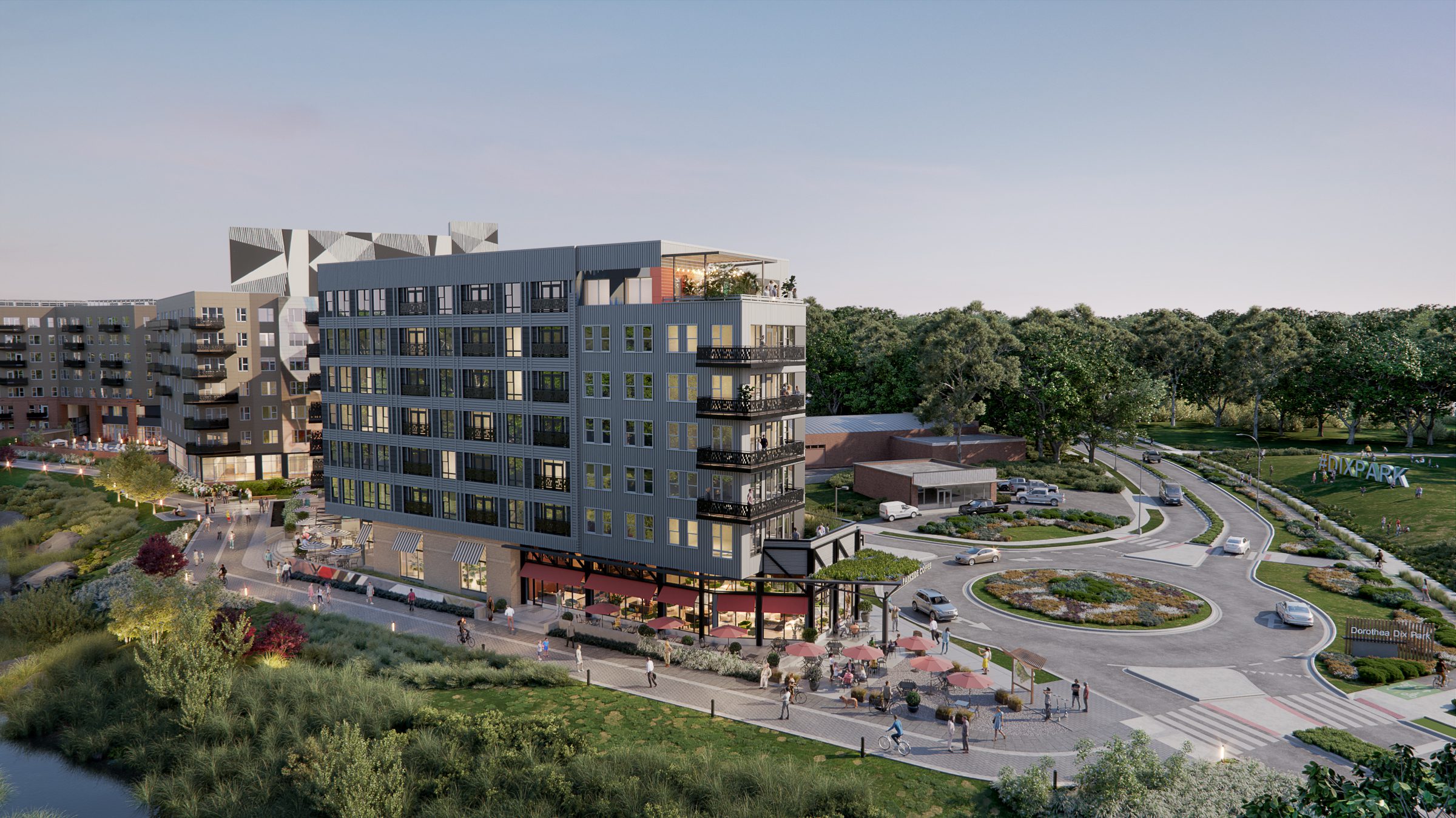 Interested in leasing an apartment at Rockway Raleigh?
Contact Us
Overview
Rockway Raleigh is positioned directly across S. Saunders Street from Dorothea Dix Park and alongside the Rocky Branch Trail. Rockway Raleigh seamlessly blends urban living and retail with nature, offering a harmonious blend of exploration, play, and relaxation opportunities. The exterior material palette includes light masonry and corrugated metal accents acknowledging the neighborhood's industrial roots, while the color palette is softly harmonious with nature. The creative and optimistic spirit of the City is honored through commissioned large-scale murals on the facade.
The Rockway Residences will feature 335 mid-rise apartments with best-in-class unit finishes and a market-leading amenities program, including robust work-from-home spaces, a large pool and sundeck, a rooftop lounge, and a terrace overlooking Dorothea Dix Park.
Eighteen thousand square feet of street-level retail and flex office space will face S. Saunders Street and the Rocky Branch Greenway Trail and Creek. The Greenway-facing retail spaces feature patios that are twice the width of a typical sidewalk allowing ample outdoor dining space and an exciting retail destination for residents, guests, greenway travelers, and park visitors. The project features enhanced sidewalks and landscape design to promote neighborhood walkability and establish an outdoor social destination along the Greenway.
Construction is underway, and The Rockway Residences is poised to welcome residents in mid-2024.