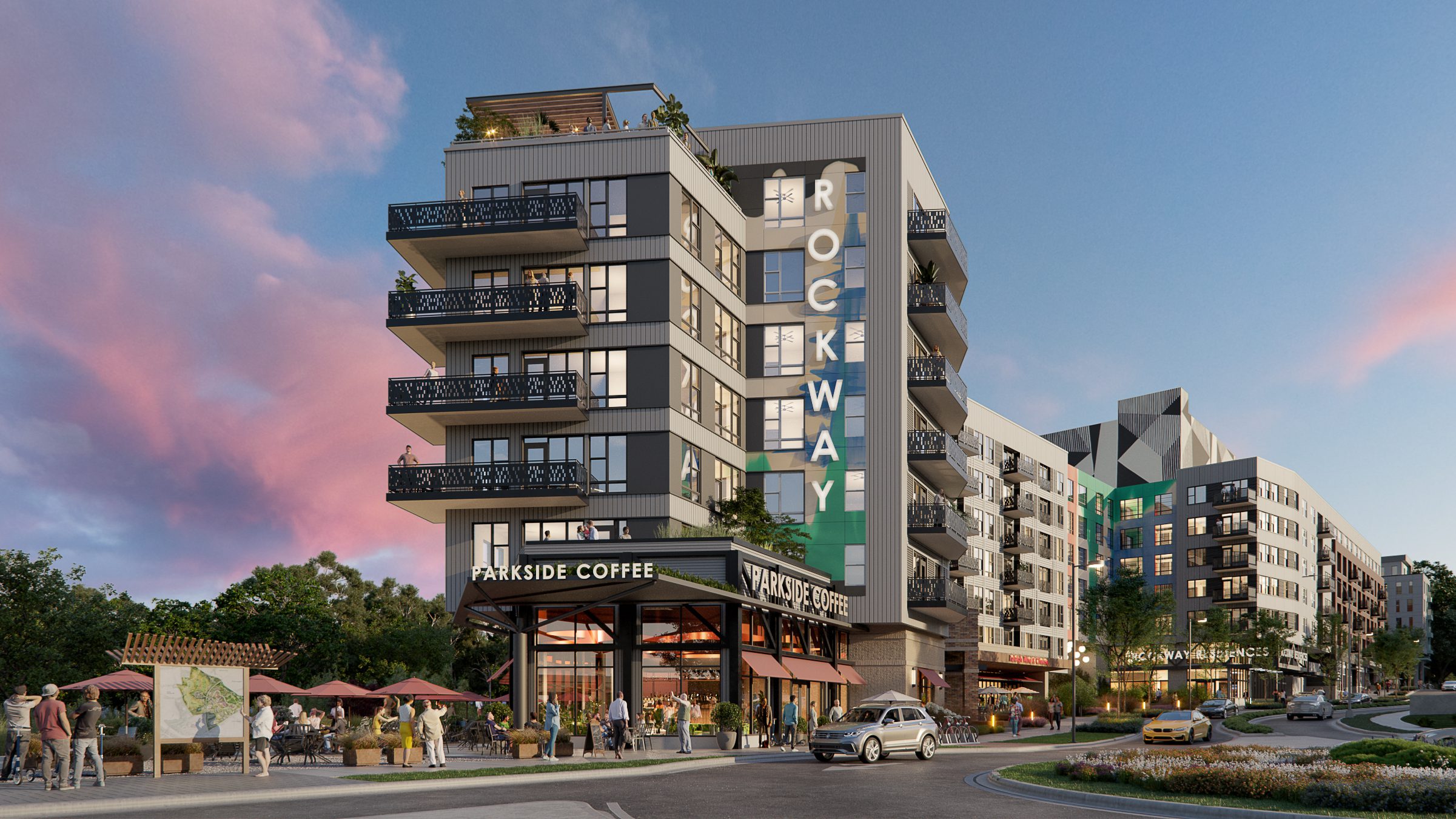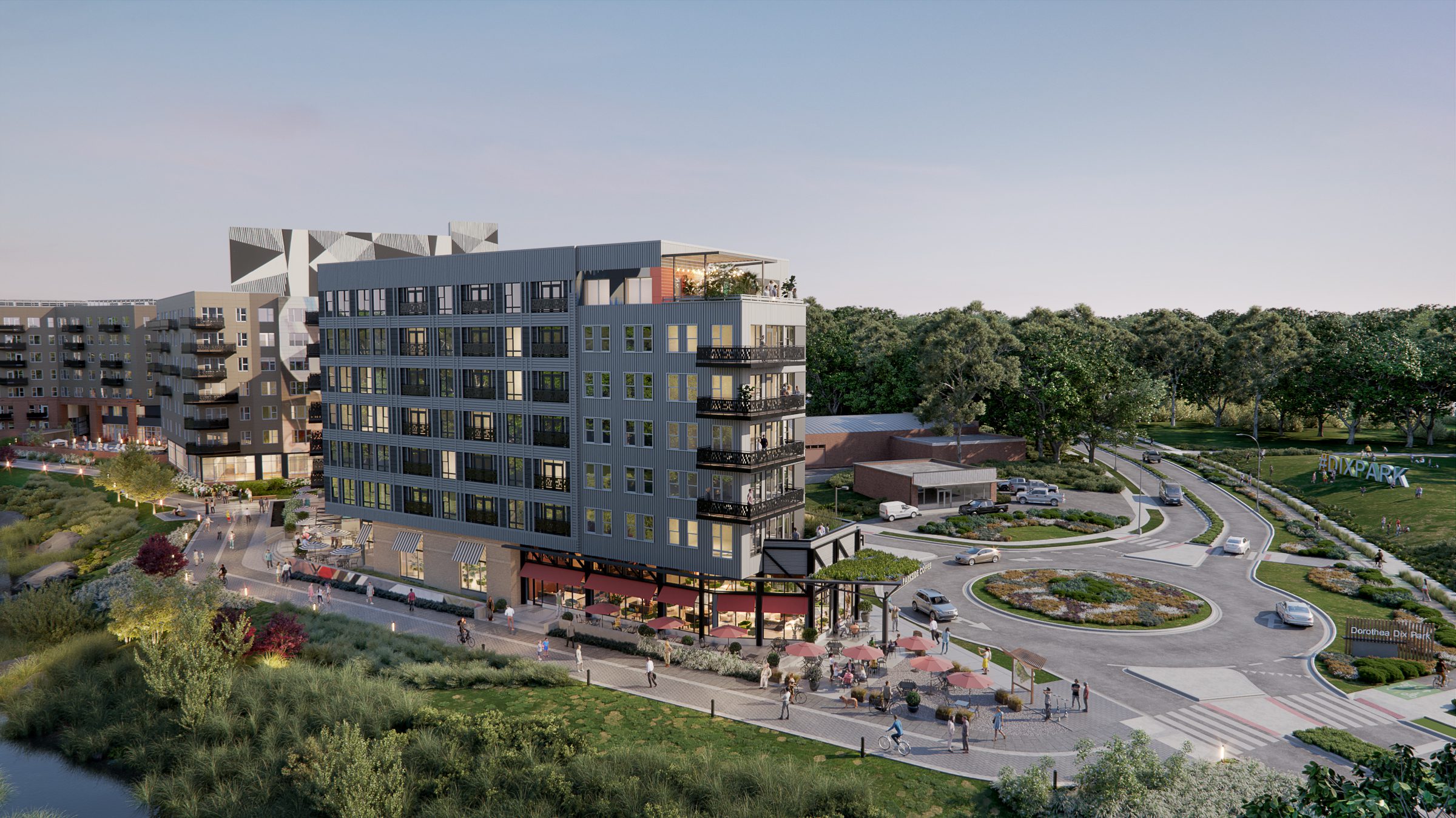 Overview
Inspired by Dorothea Dix Park and Raleigh's Rocky Branch Trail, Rockway Raleigh is a true urban infill project that will add to an emerging park district and connect the downtown core to vast expanses of public park space. Positioned directly across S. Saunders Street from Dorothea Dix Park and alongside the Rocky Branch Trail, Rockway Raleigh seamlessly blends urban living and retail with nature, offering a harmonious blend of exploration, play, and relaxation opportunities.
Influenced by ecological attributes, Rockway Raleigh will be a vibrant, trail-oriented development where nature is natural. The multi-phase project's density, scale, and height are designed to respond to the proximity to downtown, planned transit infrastructure, existing greenway access, and the nature of surrounding development. The first phase will consist of The Rockway Residences, urban apartments over active ground-level retail, integrated structured parking, and features enhanced sidewalks and landscape design to promote neighborhood walkability and establish an outdoor social destination along the Greenway.
The second phase of vertical development in Rockway Raleigh will consist of an additional 550 apartments at full build out. The first residential building within the second phase will be known as "The Heath" and will feature approximately 350 thoughtfully designed apartment units, complemented by a wealth of amenities, including a rooftop lounge, pool, fitness center, bicycle storage, and a tranquil internal courtyard. Additionally, approximately 7,000 square feet of street-level retail space will invigorate S Saunders Street, fostering a vibrant and dynamic environment with connections to Rockway Raleigh. Plans for a second residential building, consisting of approximately 200 units, are currently underway.